So fierce and sensual.
Charlotte Olympia puts black pump shoes into another level.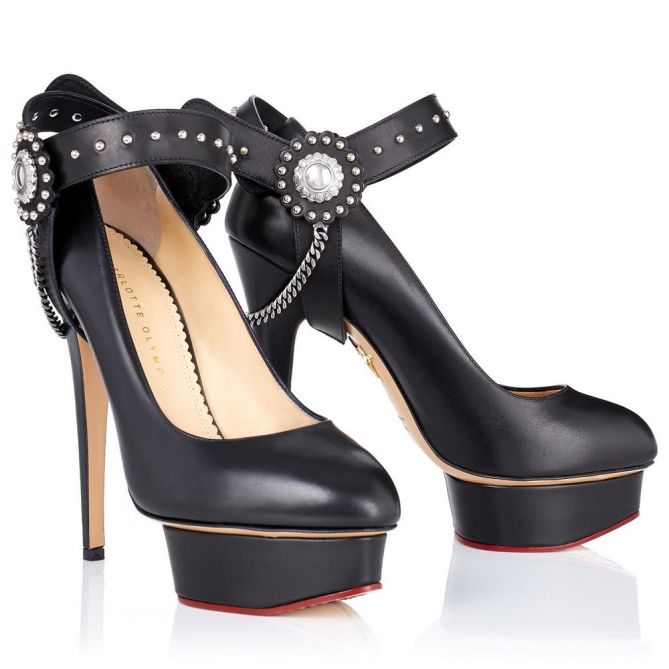 Source: charlotteolympia.com
Signature court shoe with 'island' platform and detachable stirrup style anklet.
145mm heel, 35mm platform.
Source: charlotteolympia.com
For Spring/Summer 2015, Charlotte Olympia introduces a collection of trailblazing looks inspired by the fierce frontier of the Wild West.
"It Happened Out West" tells the story of the ol' open range, where pioneering spirits laid their claim and wrote their destinies.